Singapore + the drivers previews
Don't know if you say the photo's of the circuit already but it looks stunning. And probaly even more stranger than seeing al these lights up there at the circuit.
The teams don't have their own motor homes with them. They got these with things to stay in. I have no idea who came up with that idea, but it looks silly. This weekend we don't get to see any reflection photo's from everyone passing the McLaren team home. (which is not so bad, but it just seems wrong not to see those big motorhomes. It is almost like the teams are just situated in normal houses.)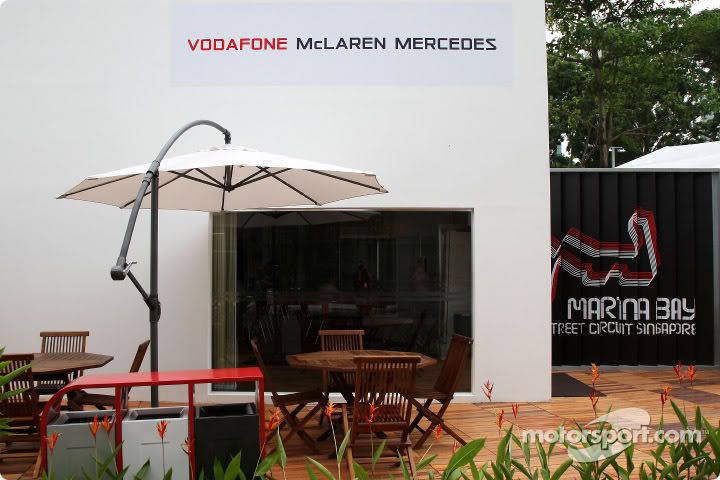 For any predictions on how the race might go, we will need to wait till tomorrow. (just as for the driver photo's. The only drivers I spotted on the photo's are Nando, Adrian, DC, Webber and Massa)
---
The beginning
Okey, so every begin is hard. Especially when you have no idea what to write...
I'm Lindsay and I'm an F1 fan. But unlike most blogs I'm not just interessed in the sport and the results. I'm interessed in the drivers as well.
So, here on this blog I'm just going to write my opinions about each race weekend and offcourse any other things that has to do with the F1.
So to start off I will later on post a blog on the first night GP. Can't believe that it is already this weekend!
---